When Eloments set out to make the world's first 100 per cent Certified Organic vitamin tea, the founders weren't sure if it was even possible. 
It took two years to develop a product without binders or fillers by following a process – now patented – that blends extracts with spices, vitamins and Fairtrade tea. It was important this process didn't change the properties of the nutrients, or the shape of Eloments as a business.
Eloments co-founder Nicole Lamond stumbled upon the concept of fair trade while backpacking around Asia and Africa in the early 1990s. Visiting tea plantations in East Africa and Kenya, she was struck by stories about conditions and pay. This opened her eyes to a new way. 
"People talk a lot about how you arrive at innovation, and I would say it often comes from caring about something, at least it did for me. I was looking at this problem of farmers being exploited, wondering how it could be solved. They couldn't possibly work any more, yet their jobs weren't properly paid. When I came back to Australia, this idea essentially stuck with me: justice and fair trade."
Pioneering the Fairtrade movement
By this point, with the founding of the Fairtrade Foundation in 1992, fair trade had caught on in Europe, but not yet in Australia. Much has been said about the role of historical context and timing in determining business success. Rising to the occasion, the Melbourne entrepreneur 'met her moment', and with persistence and passion, launched our local Fairtrade arm.
Together with Brett Inder from Monash Business School, Sasha Caulfield from the Australian National University, and Natasha Lewis who ran a fair trade business in Sydney, Nicole launched the Fair Trade Association of Australia and New Zealand in the late 90s. 
First things first, they developed a trade certification system complete with labels like in Europe. Within three months, the association and labelling system was up and running, and they'd already landed Kylie Kwong, the celebrity chef, as an early ambassador.
Here and abroad, women drive the fair trade agenda, which Nicole believes often comes from a place of empathy. Nature versus nurture aside, as a single mother of three young children when she started on her own fair trade journey, this was a motivating factor.
"When I look around, when I look back, and also now at any fair trade event, organisation or meeting, it's no coincidence there's mostly women in the room, whereas at a conventional business event, there's mostly men in the room," says Nicole. "Women have been driving this agenda, and I think it's an empathy thing, as most of these workers in third-world countries are women."
For Nicole, it's always been an honest pursuit. She started Qi Tea, a fair trade micro-business, on the side at a stage when she didn't have a lot of time. Around 2007, she scaled up, and got Qi Tea into Woolworths in 2008. Entering a new stage of her life, with the right network, product mix, and proven ability to make a difference, Nicole then set out for her next adventure.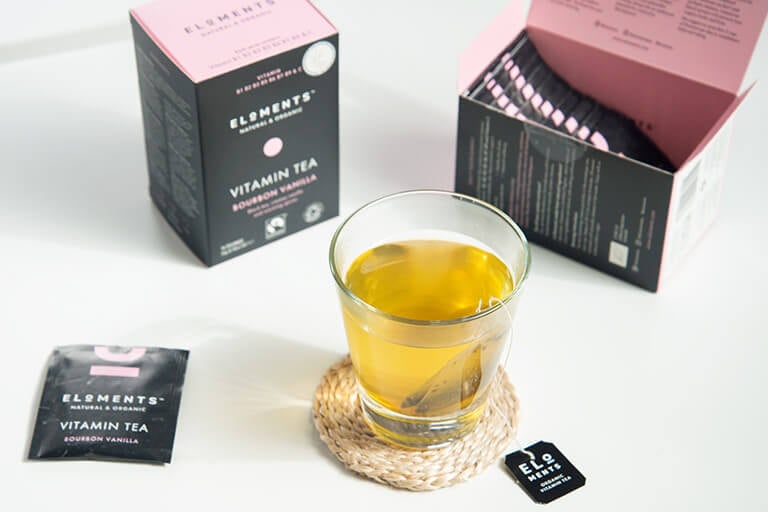 Brewing the right Eloments into business
Nearly a decade ago, at a creative writing meetup, Nicole met Julie Hirsch, who would later become the co-founder of Eloments. While they hit it off straight away, the conversation initially centered around words, not work. Ultimately though, it was written in the tea leaves. 
"It was about four years in where we said, what do you do for a living, as we just had no idea. It's great though because critiquing creative writing is quite a personal thing, requiring a high level of trust and great communication skills. We knew we could work together really well."
Now as CEO and COO respectively, their duties are relatively evenly split, with Nicole in Melbourne and Julie in the US. In the early days, the pair became really close very quickly through the process of research and development, which put them in good stead for this most recent extended period of separation.
"Not only have we been in the writing room together for the last nine years, but in the early days of Eloments, through our R&D phase, there were probably only three days during a 12-month period where we didn't see each other. We were living on the cheap, sharing hotel rooms, putting everything into perfecting our blend."
While the business was initially stirred by passion, its ongoing strength rests here, in product development, and providence is key. Where larger companies might buy on price, Eloments sticks with farms and cooperatives who they've developed close, long-term relationships with.
This makes for a more complex supply chain, however, the best teas, naturally, tend to be complex blends. Eloments sources tea from China, mint from Egypt, vanilla from Madagascar, and lemon from Spain. But that's not everything. When COVID-19 hit, they were in the process of moving manufacturing from the UK to Sri Lanka. There are so many elements that go into getting a Certified Organic, Fairtrade business right, before COVID-19 even comes into the mix. 
Normally, the founders would visit their manufacturing site around four times a year, but that hasn't been possible since early 2020. While working across time zones, the founders have also been navigating launches into Amazon US and UK, on top of other marketplaces and retail partners, and investing heavily in their direct channel. 
"There's shipping disruption around the world, factories have been closed under lockdown for extended periods of time – everything is harder and four times as expensive," says Nicole. "We've found we've had to really distill our 'critical success factors' – the factors that help our business stay alive and successful. It was said many times during the pandemic, if you can survive this and come out OK, that's a really good launchpad for you when things get easier again. We're one of those businesses."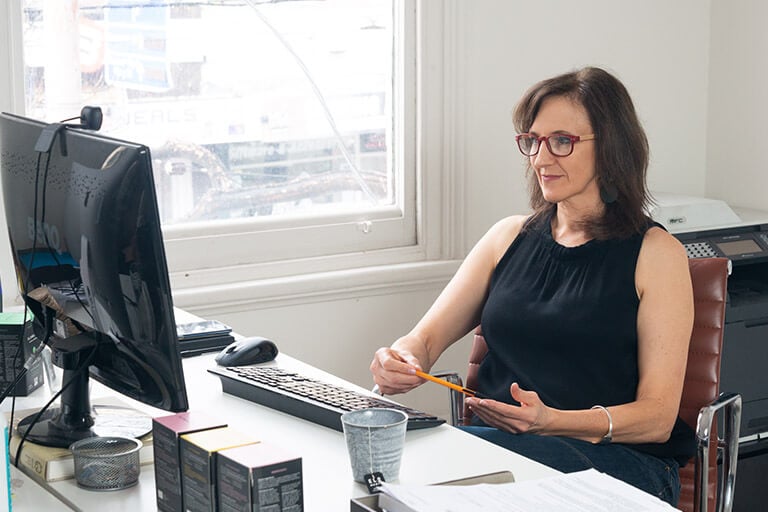 Finding the perfect blend
Product innovation is one of Eloments' critical success factors, and just like their values, it isn't easy to replicate. Nicole admits, research and development has cost the pair a pretty penny, however, they wouldn't trade this adventure for all the tea in China.
"Our real superpower is innovation through product, as well as process," says Nicole. "We didn't actually know if we'd be able to manufacture our product at first, but that's the very nature of R&D, where you're dealing with unknown things. You can spend tens of thousands, hundreds of thousands of dollars on something that might not work out."
Eloments started off trying to manufacture in Australia, before ruling out suitable partners and heading to England. Nicole can describe so many occasions they came up against obstacles, where it simply would've been easier to add manufacturing aids, but they'd lose their Certified Organic status in the process. 
"By setting that parameter, we made it really hard for ourselves, but we needed our values to drive the innovation. We were adamant at that stage it had to be a natural product."
As a keen skydiver, Nicole refers to this concept as 'the point of no return', where Eloments had invested a large sum of money to cross the point. And just like skydiving, in business, you face a point of no return where it's detrimental if you falter psychologically. 
For their philosophy, and phenomenal taste, Eloments has picked up a loyal customer base, now affectionately referred to as The League of Extraordinary Tea Tasters. Among other strategic partners, they've also won the attention of Woolworths, and Organic Xlabs, a US venture capital firm.
Organic Xlabs is the investment arm of Eloments' vitamin supplier. They were intimately aware of the Eloments journey, as each time the business did another trial, they needed more sample products. And that happened a lot. 
"After we started manufacturing it, Organic Xlabs started to like it more and saw Woolworths come on board. At the time, we had interest from other parties, but nothing firm. We were able to get that deal over the line within 12 months of them first approaching us. Everyone can be a customer, everyone can also be an investor."
Nicole says intellectual property helped seal this particular deal. She highly encourages other businesses to head down the patent path, even though it's often a lengthy and costly process.
"It's really valuable, particularly if you're wanting to raise capital and bring in external investors. Have a really clear idea of expansion plans if you're going to spend the money on IP as you'll want trademarks in the territories where you're trading."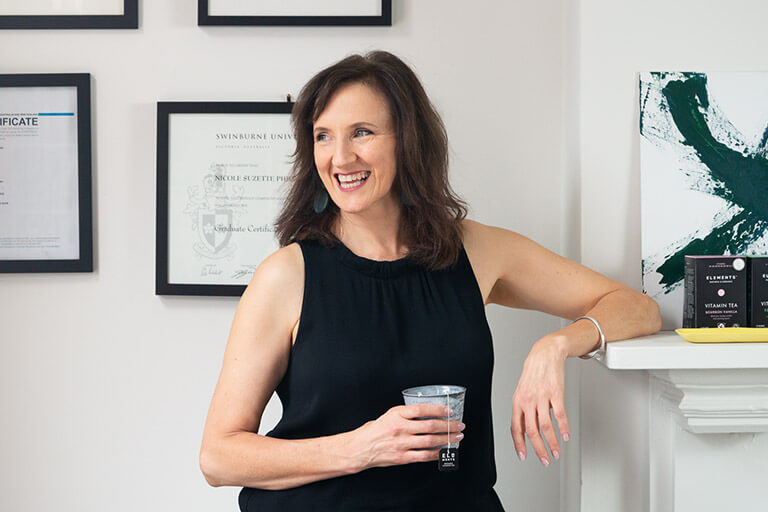 Coming to Moula
Nicole believes it's important to have 'different avenues and access points for finance' as different types of finance suit different stages in business. 
"The faster you're growing, the more cash pain you have. If you're in a high-growth phase, you often need to access funds quickly over a short period of time. The thing that kills most businesses is cash, or lack thereof, so it's absolutely vital to get short-term cash quickly if you need it."
It comes back to the numbers, which is what led the innovators to Moula. The business used Moula as a working capital solution when they faced a gap in payments. 
 "It's a matter of coming back to the numbers, making sure if you're borrowing money, particularly at a higher interest rate, there's enough of a margin to cover the costs. Unsecured finance is important, because as a founder, you don't want to be under the stress of offering security, neither can every founder offer security. It opens up entrepreneurship to more people."
Staying on mission
From Fairtrade to gender equality and climate change, there are so many ways entrepreneurs can make a difference. The biggest thing, for Eloments, has been treating entrepreneurship as an exercise in focus – do one thing, and do it well.
"It's energising when you focus on a single thing, otherwise you'll end up feeling scattered and not on mission," says Nicole. "Our mission as a company is to accelerate the world to a living wage for all people. We're really clear about that, it's something we'll never sacrifice."
It's also never too late to incorporate corporate social responsibility into business, and for-profit companies are the perfect vehicle. 
"I'm passionate about entrepreneurship and innovation, and for me, the best way to live that out was to have a for-profit structure as I could raise capital and operate nimbly. All businesses should incorporate CSR values, it's just a matter of execution and how you do it. Business should be compatible with social purpose. Business drives the distribution of goods and services around the world. As far as I see, that's where the power of change lies."