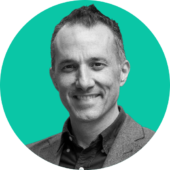 Aris Allegos
Co-founder and CEO
Aris co-founded Moula to provide Australian SMEs with a better way to access finance. Growing up around a family business, he experienced first-hand the challenges faced by SMEs.
Before Moula, Aris spent over 15 years working in banking in London and Hong Kong, including roles with Credit Suisse and Nomura.
He holds an MBA from London Business School, and a Bachelor of Commerce and Bachelor of Law from Monash University.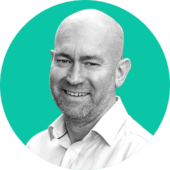 Andrew Watt
Co-founder and COO
Before co-founding Moula, Andrew spent over 16 years with a number of financial institutions in London – including Deutsche Bank, Standard Chartered, Nomura and Royal Bank of Scotland – spanning risk management, credit modelling and structuring.
After returning to Australia, Andrew began focusing on solving the capital problem faced by small businesses. As COO, he is responsible for managing the lending process from the point of underwriting to execution and settlement, and post-settlement support.
Andrew has a Bachelor of Commerce from the University of Melbourne and is a Chartered Accountant of Australia.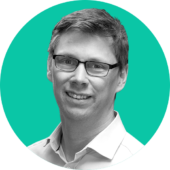 Piers Moller
Co-founder and CTO
Piers is a co-founder and CTO of Moula. He has worked in information technology since 1997 with financial institutions including Royal Bank of Scotland, BNP Paribas, Barclay's Capital and ICL.
In these roles, he was responsible for in-house application development across numerous programming languages. Piers's team has built Moula's proprietary platform that simplifies the business lending process.
He has a Bachelor of Science in Astronomy from University College London and a Masters in Science in Electronic Product Innovation and Management from Middlesex University London.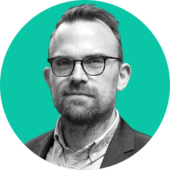 Matt Leeburn
Chief Marketing Officer
Leading the marketing teams, Matt drives awareness and growth at Moula. Having owned several small businesses in the past, he understands the difficulties that SMEs face, especially managing cash flow, and enjoys helping them overcome challenges and grow.
Prior to joining Moula, Matt started his career with Deloitte Forensic, then became a founding team member of Deloitte Digital. Other career highlights include Head of Strategy at Sportsbet, Head of International Markets at Paddy Power Betfair in London and founding multiple AI-based businesses, including Interaction Dynamics and Laika.
Complementing his professional experience, Matt holds a Master of Entrepreneurship and Innovation from Swinburne University.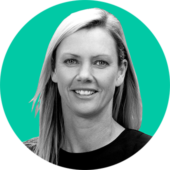 Georgie Taylor
Chief People Officer
With over 20 years' experience across a range of sectors, Georgie leads the people team at Moula. As a transformational leader, she thrives on building organisational capability and high performing teams.
Before joining Moula, Georgie was Head of People and Culture at Cbus where she was responsible for leading and implementing the people strategy of the fund. Georgie is a passionate advocate for diversity and inclusion, and under her leadership, Cbus was recognised for numerous awards, including the WGEA Employer of Choice for Gender Equality and the AHRI Workforce Flexibility Award.
Georgie holds a Bachelor of Applied Science and a Graduate Certificate of Management. She is a member of the Australian Human Resources Institute (AHRI) and recently completed executive education at INSEAD Business School.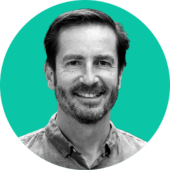 Paul Pesavento
Chief Data Officer
With more than 25 years' experience in financial services, Paul is responsible for growing Moula's data and analytics capabilities which play a critical role in serving customers.
He specialises in integrating data with processes and technology. This has included building and deploying Microsoft Azure Machine Learning Services to automate Moula's business lending credit decisioning process.
Before joining Moula in 2018, Paul held management roles at National Australia Bank and MLC. He is a Fellow of the Institute of Actuaries of Australia and holds a B.Comm (Hons) from the University of Melbourne.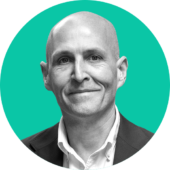 Paul James
Chief Revenue Officer
Since starting his career in financial services in the mid-1990s, Paul's roles have included Head of Corporate Development and Director Strategy and Business Development at Latitude Financial Services and General Manager at GE Capital.
In a range of roles, Paul has led and developed high-performing sales teams, transformed thinking to identify and build new business models, and accelerated the growth of new financial products and services.
In addition to more than 25 years of experience in financial services, Paul has a Diploma of Finance and Mortgage Broking and a Bachelor's Degree in International Trade, Finance and Marketing. He has also attained a Six Sigma Black Belt.