"Believe in the dream, keep pursuing the goal, and if the plan doesn't work this time, then change the plan, but not the goal."
For Brett Rainbow, moving from professional basketball to creating a basketball training and coaching business was a natural progression. In addition to being passionate about the sport and playing for the Melbourne Tigers NBL team, Brett had to the opportunity to learn from Australia's top coaches and trainers. This set the stage to fill a gap in the market to provide coaching and workshops to young basketball players in Melbourne with Tomorrow's Stars Basketball.
Following his passion for basketball
From an early age, Brett excelled at footy, basketball and cricket. When in high school, family and friends suggested that he learn a trade, but his passion was basketball.
"I was getting all this advice to go into a trade and become a carpenter or builder, but I was terrible at working with my hands, so this didn't interest me very much. But sports came to me very naturally. I used to skip school a lot to play basketball, so my mum and dad weren't too happy. My mum figured it out and found me most of the time down at the local basketball courts, then at the courts in the city. She knew where she could find me because I was literally down there 10 to 12 hours a day playing basketball."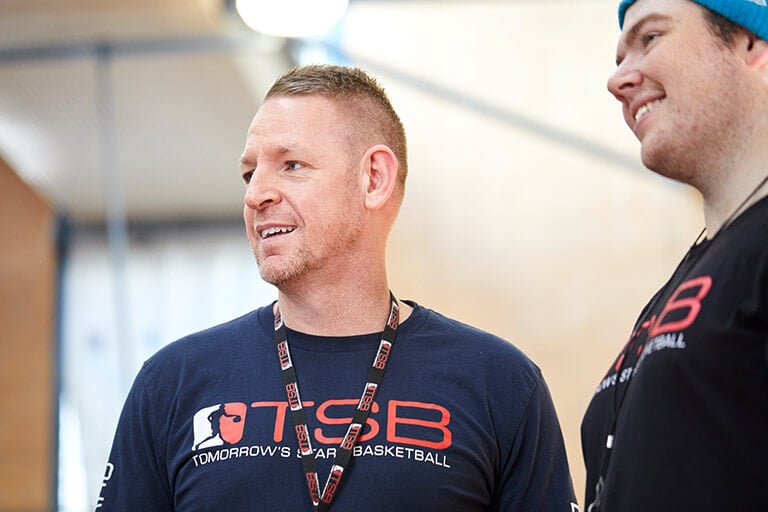 When preparedness meets opportunity
When only 14, Brett was spotted by Lindsay Gaze and was invited to attend a training session with the Melbourne Tigers.
"I was good at most sports in school but was never in the higher level teams until I met Lindsay Gaze. He happened to see me play one day and invited me down to join the NBL team for one training session. It blew my mind because I was watching these superstars playing on TV at the time. Then all of a sudden I find myself in the middle of their training session one Saturday morning at the age of 15. It was a dream come true."
Brett was invited to permanently train with the team and offered a contract to join the Melbourne Tigers at the age of 16. During the years he was on the team, they travelled around Asia and the US, and won the NBL Championship in 1993 and 1997. From 1993 to 1995, Brett was the NBL Australian All-Star Slam Dunk Champion.
Experience leads to new horizons
Brett moved on to new opportunities, including rejoining the Melbourne Tigers NBL team to tour China in 2004. As a result, he was chosen to join the Guangdong Tigers in China's top national basketball league (CBA) for three months, helping the team win a championship in 2004.  He was the first Australian player to play professionally in China and in Singapore as well. Looking back, he says, "I helped open doors for Australian players and coaches in China. Being the first Australian to play in these countries meant a lot to me."
While playing for the Melbourne Tigers NBL team in the 1990s, Brett visited schools to inspire kids and help them improve their basketball skills. This experience led him to start Tomorrow's Stars Basketball and fill a gap in the market.
"It was part of our contracts to visit schools and inspire the next generation of players. When I used to do that, something just clicked with me. It was second nature to me. I started Tomorrow's Stars Basketball in late 2000 and was working on it on the side while still playing basketball full time. I didn't take it too seriously in the beginning. I didn't really think of it as being a business until one day I stepped back and said to myself, 'Well, I think you've actually got something here.' I realised there was a market for private trainers, just as you had your private tennis and swimming coaches. No one was doing it with basketball at the time. I had that experience from being a professional player and doing all these visits and clinics, school appearances and so on. I had five or six clients in the beginning. So that's where it all started.  Twenty years later, we have worked with 50,000 young basketball players."
Overcoming the challenges of building a business
Running a business has plenty of challenges, and Brett has had to deal with many of them in building Tomorrow's Stars Basketball. One of these has been cash flow.
"Cash flow was always a hard one because we weren't really charging what we needed to in the beginning. When I realised that it was a business, we started charging appropriately for the service that we were providing. Some people thought it was expensive and didn't see the value for money. But once they actually enrolled their kids and saw what we were doing, it was a no-brainer. When it comes to basketball, kids don't listen to their parents. But if you have someone coaching or training you who you've seen on TV or who's played at a high level, it makes a big impact on the kids."
Finding venues in order to expand has also been difficult. "Relying on venues and being able to fit our service into new suburbs that didn't have facilities with room for us has been an issue. Being able to get the space for new programs was a tough one and continues to be a challenge."  
Another challenge has been finding the right people and delegating tasks to help the business grow. "Over the last six years, our business has taken off like a rocket. One of the reasons for this was delegating different aspects of the business. This included things like getting the right experts in, such as bookkeeper, accountant and graphic designer and web designer. I'm not an expert in all these fields, and it's a waste of time when I take myself away from the main focus of the business. It was tricky to find the right people. It can be touch and go sometimes and is a trial and error process. But when you find the right people to run the back end of the business, it's like finding the missing pieces to the puzzle."   
Continuing to focus on improvement
During his professional basketball career, Brett continuously worked on learning from others and improving his skills. He now takes this approach in business as well.
"I'm a perfectionist so I'm always trying to reinvent what I have invented. I'm always pushing the boundaries. I am never just happy with that new drill I've created or a new program that's successful. If one of my programs is successful, I want to do four more like it."
"The most successful people believe in two things: that the future can be better than the present, and that I have the power to make a beautiful future. I don't really have mentors but have friends in business who I can talk to. I also read a lot of books and listen to podcasts. While in my car, I'm always listening to motivational programs."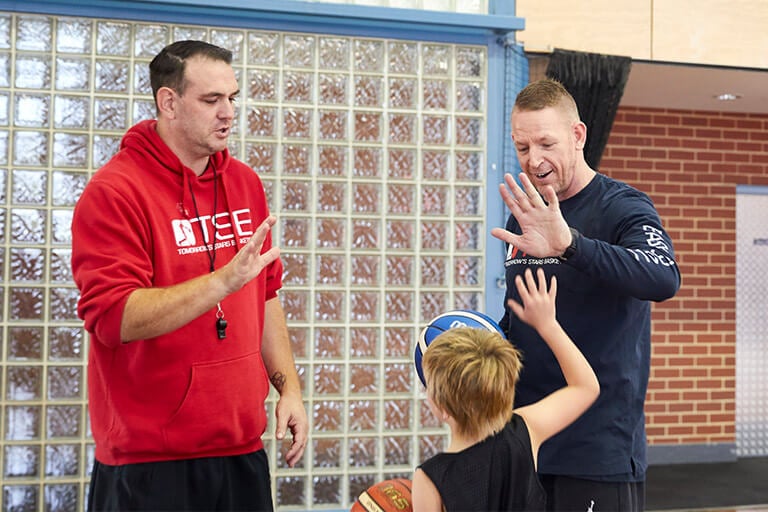 Looking to the future
Brett has seen many changes since establishing Tomorrow's Stars Basketball and looks forward to expanding the business.
"Back when we started, nobody was doing this. Today, it's a bit different because every second person seems to be an ex-coach or ex-player trying to do what we're doing. We've been in this for a long time and we're still at the top after nearly 20 years."
"We are fine-tuning what we do really well and doing it even better. Instead of stretching ourselves to six programs, we are focusing on the top three or four and doing them even better."
Getting their own venues is one of the keys to future growth. "After almost 20 years in business we're getting to the point where we are getting investors on board, and we're going to be scaling and getting into our own venues."   
Advice to new business owners
"Knowing what I know today, what I would've done differently at the beginning was take more risks, believe in my original plan, and go for it."
Reflecting on his experience, Brett offers encouragement for people starting businesses. "For any new business owner, I say believe in the dream and stick at it because it all starts with you. If you think you can do it, it's just a matter of finding the right pieces and putting the puzzle together. At the end of it, the jigsaw puzzle turns into a picture and your business is a success."