Melbourne based, Spanish at heart. Joaquin O Ponce Rodriguez started his business to bring the traditional food and wine he loves to Australia.
Founded in May 2015, El Colmado is an importer and distributor of traditional, hand-picked Spanish food and wine. Joaquin started his business to share his love of Spanish products, with the goal to help people create their own 'Spanish pantry'.
In Spanish, El Colmado means 'grocery store', however, traditional grocery stores in Spain are very different from modern supermarkets we have in Australia. Usually small and far from corporate, Spanish grocery stores are family-run businesses that have always played a key part in a community. It's this kind of warm, communal feeling that Joaquin tries to translate into his own business.
"They were institutions in Spain before supermarkets and bigger chains entered the market. You will still find a few but they're not as common as they used to be. You would always know that all their products would be fresh and they would have the best selection of cured meats, cheeses, anchovies, olive oil and other smallgoods. They were always family run and had such a warm, welcoming feeling – I try to emulate this in my own business," Joaquin explains.
One of the most important things for Joaquin when putting together his catalogue is to know who is behind the products he's importing. He strives to know how and where the products he imports are produced, as well the people behind them.
Spain is uniquely placed to produce a huge variety of high-quality products. Having grown up in Spain, Joaquin appreciates this and is able to pick only the very best that Spain has to offer.
"Right now we only really have a small selection of what Spain has to offer. Our main products are dairy and small goods such as cheeses, anchovies, saffron, pimento, vinegar, and quince paste. My goal is to help people build their own Spanish pantry," says Joaquin.
"Geographically, Spain sits in a very interesting spot. Because of its geography, Spain has very diverse climates, changing from North to South and East to West. It's surrounded on the north by the Cantabric Sea and the Bay of Biscay, and by the Mediterranean on the east. Then with the Atlantic Ocean on the west, Spain has an extensive variety of climates that produce all kinds of food and wine," he continues.
Joaquin is based in Melbourne, a city that already has a thriving food culture, and so it's no surprise that he's found a market for his products. His Spanish food and wine fit in perfectly.
"Melbourne is a city that appreciates quality and variety. Spanish food is a great addition to the foodie scene and I think a lot of Melbournians have really embraced it," says Joaquin.
One of the key challenges that Joaquin experienced when first starting El Colmado was generating genuine interest from retailers and restaurants about any new products. It took a while to find a spot in the market, but after nearly two and a half years, he's now found that interest in his products is spreading and the number of retailers wanting to stock his products is growing.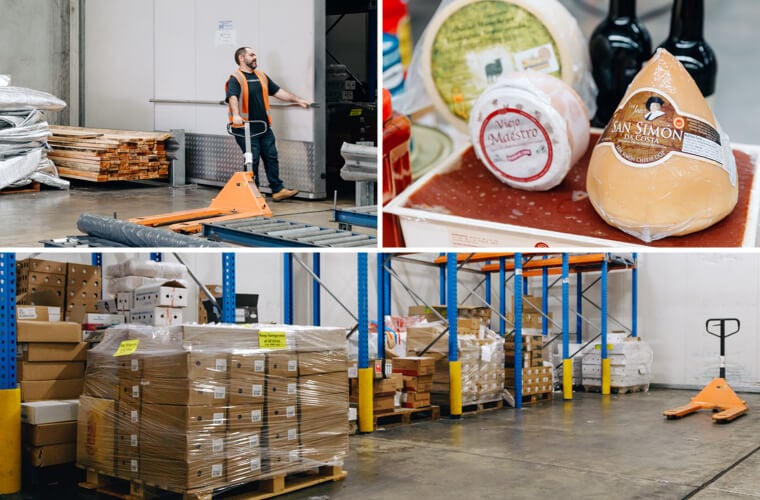 As Joaquin was growing his business he understood the potential social media could have to accelerate growth. However, he made the decision to use it as a platform to build relationships with his suppliers and customers rather than advertising.
"Social media has the potential to open a lot of doors and make your product really visible to a huge range of people, but at the end of the day, I think it's the quality and essence of your products that will lead to true success. That's not to say I completely ignore social media. I use Instagram when I can, but more of a way to share my passion for food and build relationships than to advertise."
When Joaquin first started he devoted a lot of time to his business, coordinating everything from deliveries to accounting himself. This meant his work/life balance was out of whack and it took him a while to implement processes to organise his time and give him a break.
"I was doing everything myself when I started out; packing, ordering, visiting customers, delivering, accounting. I realised this wasn't sustainable. Time management is one of the key aspects of running a business, so I built myself a schedule and made sure to organise my time on a daily basis," says Joaquin.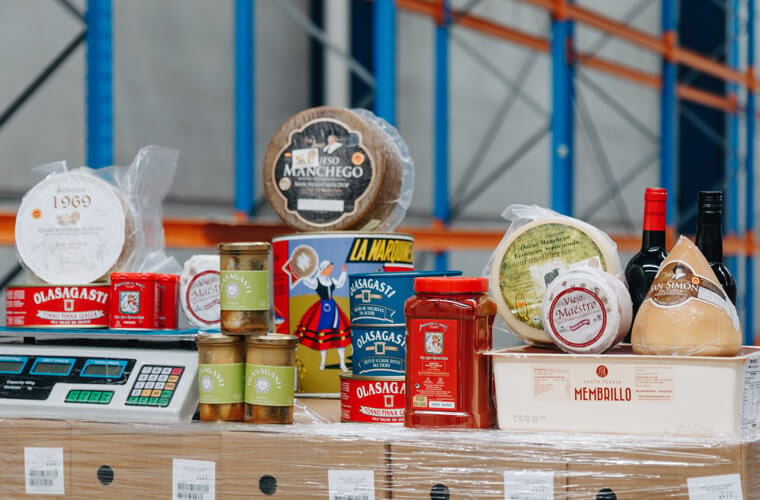 "I never thought of running my business as a 24/7 job. I love what I do so it doesn't really feel like work. I think this is the most important thing when running your own business; you have to have a real love and passion for what you do, otherwise, it just won't work," continues Joaquin.
When thinking about the future of his business, Joaquin's main focus is on the journey towards his vision of and desire to share his Spanish products with Australia.
"My long-term goal is for El Colmado to basically be a bridge between Spanish producers and Australian consumers. More Australians are starting to recognise and love the beautiful products that Spain has to offer, and my financial goals are really secondary to growing that awareness… I'm really just enjoying the journey and all the people I'm meeting."
Having spent a lot of time in Spain, Joaquin has a good perspective on business outside of Australia and thinks that small business is an important part of Australia's economy.
"From my experience, Australia has a lot more support for small businesses. In Australia, it's much easier to start a business and for the most part, the laws are quite flexible and supportive. I think that small businesses are a vital part of Australia's economy."