A setback was the start of something beautiful for Size Beautiful Emporium's founders, who've built on their successful careers to carve out an online niche all of their own.
Being a setback, this wasn't part of their original plan. But life can have a funny way of working out better than you could've planned.
Alexa Lundin and Justine Ryan, the brains behind Size Beautiful Emporium, met while working at a major retailer. 
Alexa came from the UK, where she helped Jamie Oliver launch two new businesses in three years. Justine joined the retailer back when it only had a couple of stores, moving through the ranks as she helped shape several iconic Australian brands turning over hundreds of millions of dollars each. 
"I basically grew up with the founders of the business, working my way up to being a head product person," says Justine. "I learnt how to do everything under them, from answering phones, picking and packing, warehousing, even payroll."
Justine stepped out of the business to raise her child, then she got the tap on the shoulder to come back. Another big break, yet again, not in the way she would've thought. 
"I was approached to start up a new business and bring on board new brands and create a label lounge or one-stop online shop for women of all sizes," recalls Justine.
"The idea was to grow online sales from 10-15 per cent of the sales of the brand and quickly add to the bottom line. I was to start that side of the business from scratch. That's when I met Alexa, about three years ago now."
And then a curveball. They were made redundant on the same day. Alexa and Justine were sitting together, squeezing each other's hands, suddenly left wondering what was next. It was just before Christmas. They started applying for jobs, before having a breakthrough moment. 
"We thought, well, maybe we should start something – so we did," says Justine. "We didn't really have any funding, I mean, a little cash, a small amount of redundancy, but had to live for the next little while on a small amount of money. We built the online store over Christmas, didn't hire any help and together did everything ourselves."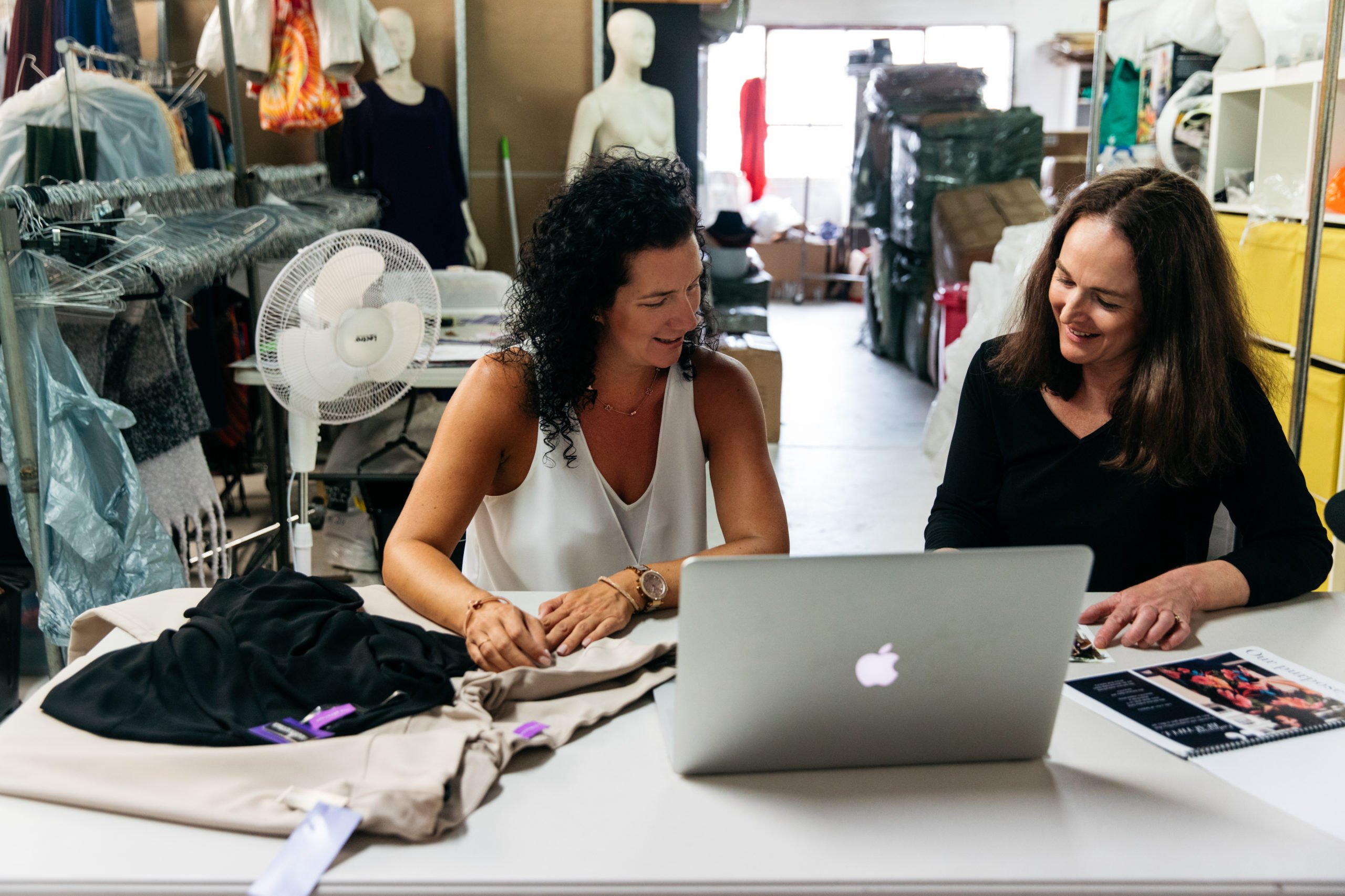 Complementing skills
Justine's journey in retail, combined with Alexa's ecommerce experience focused on marketing in the UK, made for a good match. 
Alexa has always worked with brands with a purpose which placed emphasis on the customer journey. Both she and Justine both believe that all business is personal.
"It has been a really good partnership from that perspective, having a complementary skill set, which I think is really good," says Alexa.
"Starting a business isn't easy, we kind of fell into it. Had I wanted to build a business before? Probably not, but we'd done it together, built a brand store before. We helped build a million-dollar business pretty much in the first year, and if I look back now, we've pretty much done that in two years from nothing. We had no customers and now we have over 10,000. We actually should be pretty proud."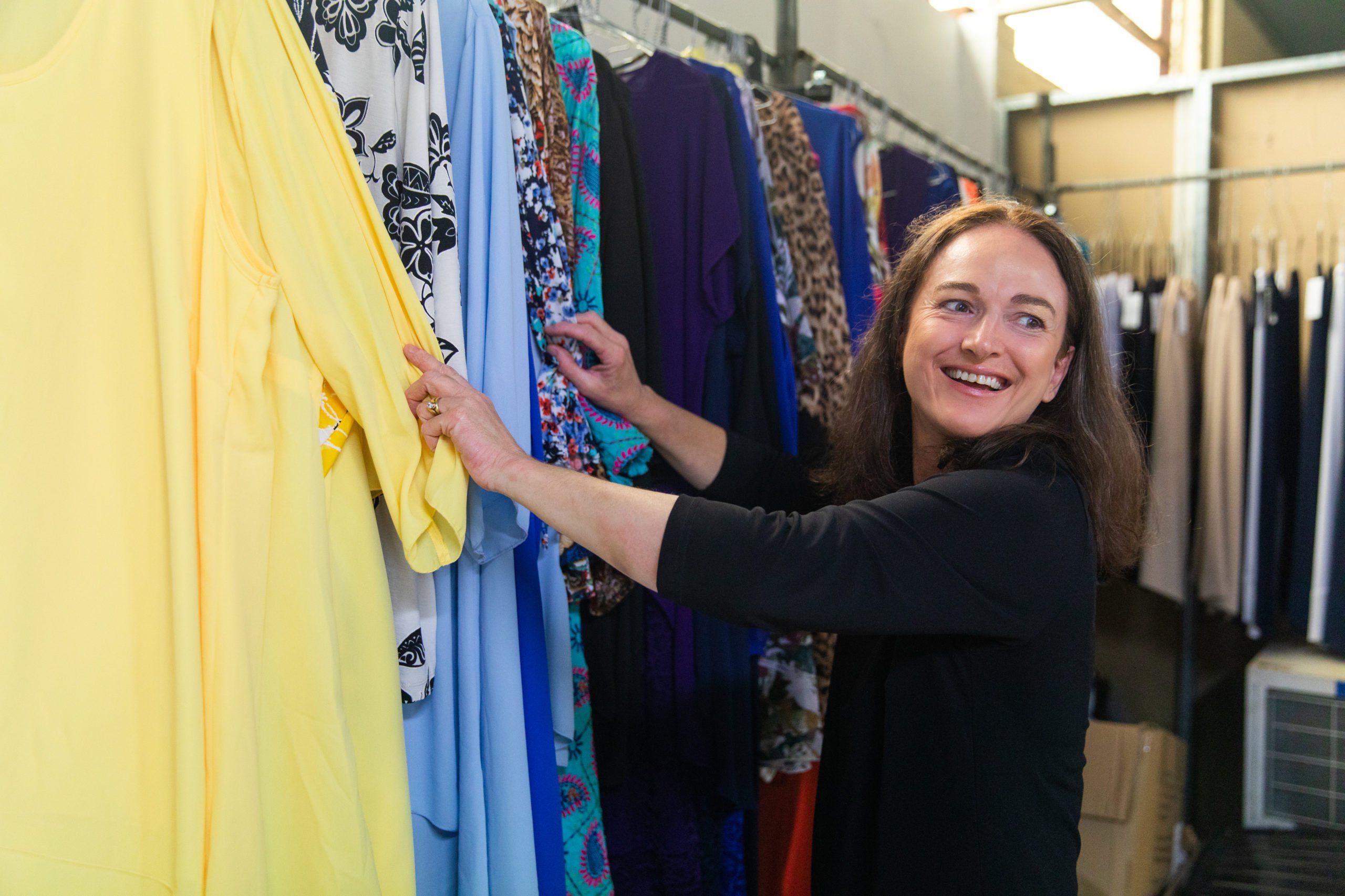 Good deeds pay off
All business is personal for Size Beautiful Emporium, and the stories speak for themselves. Sometimes, Size Beautiful Emporium will surprise and delight customers with a handwritten affirmation – 'you're beautiful just as you are' – or receive a gift with purchase without any prior indication. 
"We've had ladies write to us, 'I just really needed to hear that today, thank you so much'," says Alexa. "When you get those emails, that's your 'why' in business."
Acquisition is important, something the founders learnt through prior business experience, but Size Beautiful Emporium is even more focused on nurturing relationships as they operate in a niche. The team is looking at launching a Savvy Sister Club and also hosting more events in person such as big morning teas.
"We have about 2000 or more customers in our local area, and we still do home deliveries in this area too," says Justine.
"They ask 'are you coming today?' I even got invited to after-work drinks the other night at a customer's house. We want to help our customers in any way we can."
It's a cost-benefit question, too. Inflows and outflows become harder to track with different payment gateways, making it all the more important to keep your eyes on the prize. That prize is the customer.
"We knew what we were getting into with an online business. It isn't free. We still pay rent with warehousing, we have to fund refunds and exchanges, they can cost your business a lot, that's the biggest bug bear with any retailer likely to tell you that," says Alexa.
"If you do $1000 in a day and $300 in refunds, it wipes it off. You can't really be a true online retailer if you aren't going to refund the goods. If you genuinely care, that's just what you do."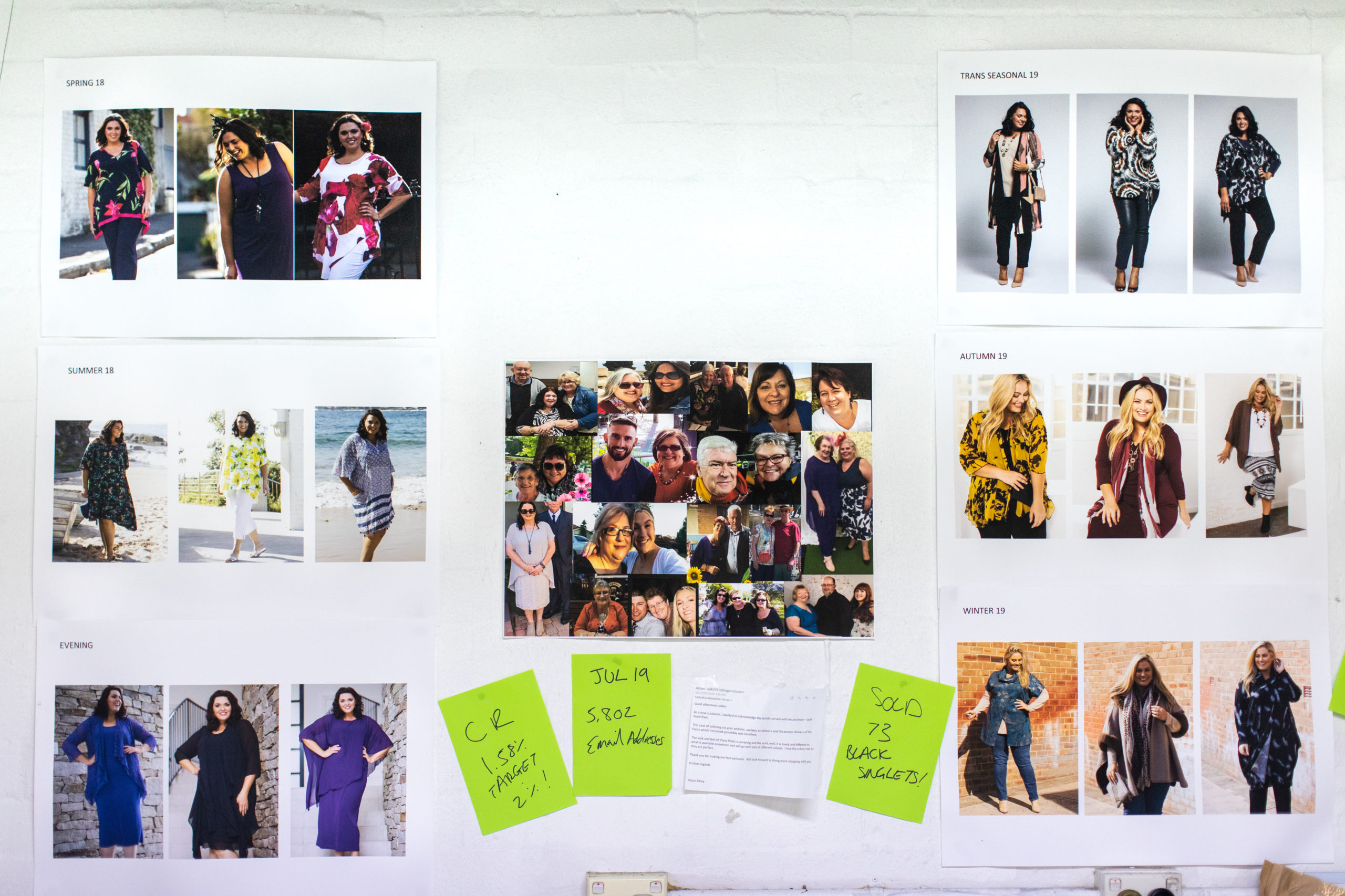 Keeping good company in business
Big business and government doesn't always seem to get it, something which has frustrated Alexa and Justine.
"It's the challenge of being in small business and how we get support to do that from a wider perspective, whether that's government or financial institutions," says Alexa.
"The banks don't really want to know, and government grants are often earmarked for businesses going international, but what about building in Australia? I think if there was something I was campaigning for, it would be that."
"It's not about credit ratings and things like that for small businesses, nothing to do with that actually," adds Justine. "We'd visited all four banks, done it all, been to them all. Unfortunately for us there was the Banking Royal Commission around the time we started our business. We'd show them our sales, our brand books, everything, and it just didn't matter. Small business owners are savvy and understand money. They may offer a credit card, but that's not what we need. You need support and help to grow your business, really."
Justine recognises the importance of surrounding yourself with people who get this in a business environment that's rapidly changing. Whether a financial backer or business mentor, you need someone who can pick up the phone, and in Justine's case, that's usually on the topics of inventory and marketing.
"Number one, with Moula, someone always answers the phone, and number two, if someone is busy, there's another 2-3 people that can always help us out," says Justine, adding that sometimes she calls just to 'catch up' and find out what's happening around the traps. 
"Cash flow was the number one thing I wanted help with. We also have other mentors in business and people to go through marketing plans and bounce ideas off. We have contacts who have worked in different businesses, industries, maybe not run their own business, but they have great advice for us. It's important to get outside our own heads."