Nick and Julie Bible, the creative duo behind Nicholas Design, a furniture manufacturer based in the Mornington Peninsula have been in business since 1984. Committed to creating quality, handcrafted, bespoke furniture using 100% locally sourced material, they've developed an admirable following for their children's eventual takeover.
It all began after Nick, aged 16 at the time, completed his furniture design and manufacturing apprenticeship with Moran Furniture, an Australian market leader. He went on to win several awards for his creations at Moran, which made him realise he wanted to branch out on his own. When he met Julie, she was a social worker with the Salvation Army. But Julie always wanted to pursue a more creative path, so she went on to study interior decorating, and together they formed Nicholas Design.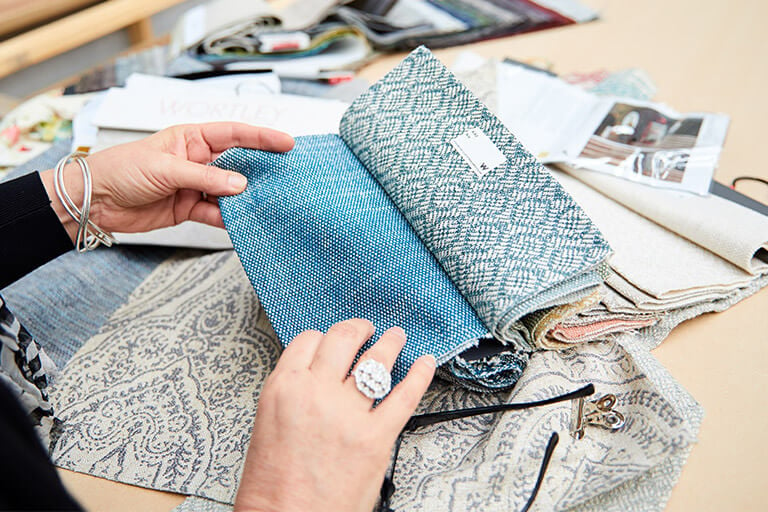 Building a creative license
While Nick ran design and development in the workshop, Julie built their client base by offering personalised service researching her customers' requests and sourcing the best materials for them. She also maintained her client relationships by simply staying in touch.
Now with 35 years' experience in the industry and a reputation for quality craftsmanship, they continue to adapt to changes in the market with their custom-built offerings. Julie's knowledge of their clientele's tastes and preferences has helped her build on their personalised service to offer a more collaborative design approach to creating bespoke pieces. It's meant they've carved out a niche market through word-of-mouth and returning customers. And that's no surprise with clients from 15 years ago returning to have their much-loved pieces re-upholstered. 
Keeping it in the family
Over the years, Nicholas Design has seen growth as well as scale backs. Nick and Julie began trusting their instincts more, especially when it came to hiring staff and looking for expansion opportunities. They've decided to keep it a small family-run business and continue to service their niche market, while they slowly hand the reins over to their children, Sarsha and Charlie. 
Sarsha, also an interior designer, heads up their newest retail store in Sale, called Gippsland Living. It showcases a range of Nicholas Design's best-selling sofas, chairs, ottomans, cushions and more. While it's already proven to be a success in growing their customer base, more significant gains have occurred as a result of Sarsha's savviness. Such as benchmarking their pricing against other high quality branded products to increase margins and reinforce Nicholas Design's premium brand appeal in the eyes of their customers. 
Charlie also chose to follow in the family's footsteps, completing a carpentry apprenticeship. He's now the chief frame maker and an integral part of the business. 
"Any other upholstery firm wouldn't make their own frames. We custom make all our frames in our factory, so you work with a designer, an upholsterer, and the frame maker."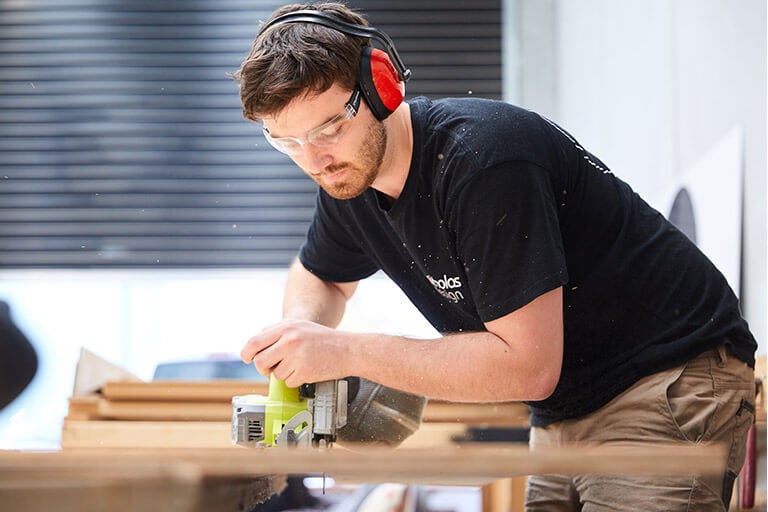 Overcoming cash flow challenges
The biggest challenge they face is cash flow. Their suppliers have 30-day payment terms and since production times are between 6 to 8 weeks, suppliers need to be paid within that period, so they have to outlay for the majority of costs well before they're paid. This becomes hugely stressful when dealing with large orders. 
"We've got 30-day accounts with the fabric supplier, so we've paid for all the labour and all the costs, like 90%, before we get paid by the customer."
Going through these cycles of stress when large orders came through, Julie turned to her bank for finance but they turned her down. So she asked her accountant for advice, and her accountant immediately asked if she'd heard of Moula. The rest is history. 
"I love it because Moula is transparent. I mean sure, you pay higher interest but you know what to expect, and there's no surprises. I saved on interest anyway because I paid it off early."
When things seem too good to be true, they usually are
In 2006, Nick and Julie were thrilled when they came across an opportunity to export their furniture to hotels in Dubai. They'd met a businessman at a networking event with all the right connections, and he soon began sending through orders. Julie did her due diligence and conducted background checks on the man which made her wary, but the couple wanted to have faith in the opportunity and trust in the relationship.  So they made all $100,000 worth of furniture ordered and shipped it to Dubai. Sadly, they never got paid. Julie's advice is:
"When things seem too good to be true, they usually are. I was a little soft and naive, but I'm not anymore."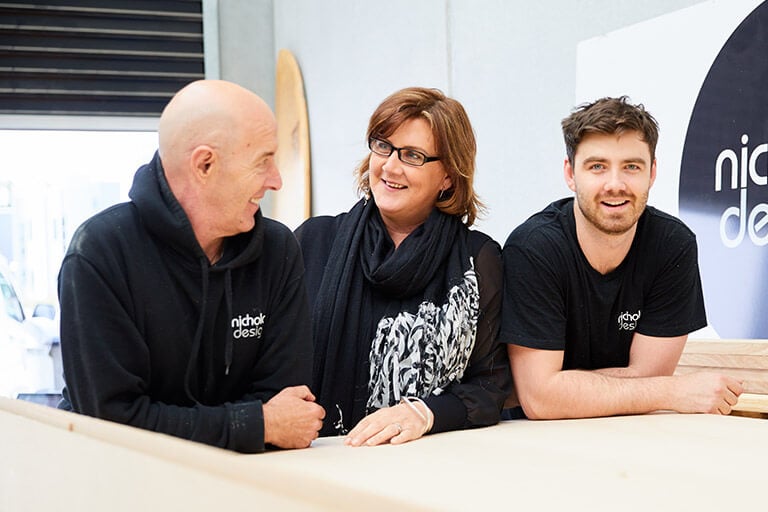 Julie's top tips for businesses
Julie's advice to businesses that want to grow, is to tap into professionals like lawyers, accountants, and insurance brokers because they know how to solve your specific problem. She also swears by cloud-based software like Xero, that's easy to use and has empowered her to manage the business accounts by herself.  
"Use professionals. I think there's a lot of low-cost options regarding websites, apps and accessing money. So use professionals; use insurance brokers, who have been really helpful to us in the past; an accountant, online software – I use Xero. They've changed a lot because I use to engage a bookkeeper twice a week and now I do it all myself, so that's been a really big shift in the business as well."
Passing on the reins
Julie and Nick have started taking a step back from the day-to-day operations of the business and hope to continue pulling back. They're well supported and encouraged by their children who are keen to step up and continue to grow the business into the future.