From working at prestigious accounting firms to selling out art galleries, opening bars and mixing cocktails, Matthew Bax tells us how he turned his dreams into a business.
While every small business owner will have a different and unique story, Matthew Bax, owner and founder of Melbourne-based cocktail bar Bar Americano, has had an interesting one to say the least.
Having worked for the likes of Arthur Anderson and KPMG, Matthew left the spiffy suits of the accounting world behind to follow his lifelong art dreams. After selling out his first art showcase at a gallery in Munich, his art career was off and rolling.
While working on various projects in Munich, Matthew was exposed to the city's thriving classic cocktail scene. It was here, somewhere in his 'drunken haze of discovery' (his words not ours!), that the classic idea of opening a bar was conceived – something bar-goers everywhere have dreamed of at one point or another.
When he moved home to Australia, Matthew opened his first bar, Der Raum, in 2001 in Richmond. Like many trying to get their small business off the ground, Matthew threw all his money at his bar, running up a good amount of debt and even sleeping in his bar for two years just to keep it afloat. But he gained a small following and eventually his niche, classic cocktail bar found success.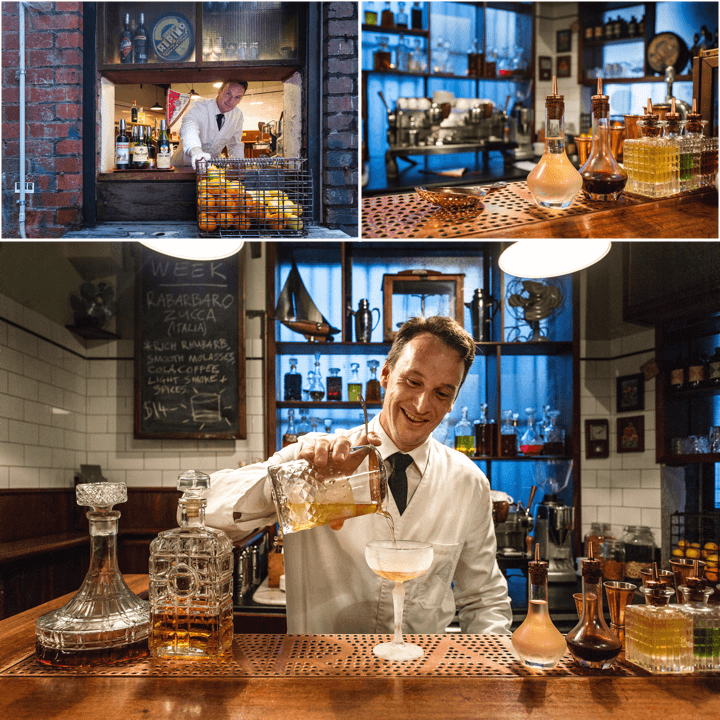 Since then, Matthew has opened more venues in Singapore and Munich as well as a few more local establishments in the likes of Bar Economico (the new incarnation of Der Raum), Bar Exuberante and cult favourite, Bar Americano. In other words, Matthew knows a thing or two about the bar scene.
However, even the most seasoned of business owners can need help at times and late last year Matthew found himself in need of some quick funding to help with cash flow management for his businesses. This is where we came in.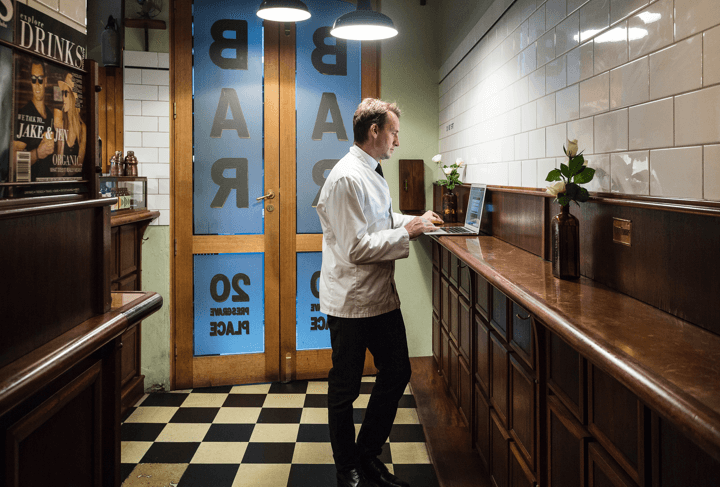 While looking for finance options, Matthew stumbled across Moula via our partnership with Officeworks. Moula understands that small businesses need to be agile and flexible, able to adapt and react quickly. That's why we partnered with Officeworks; to give small businesses simple and fast access to capital when they need it, so they can get back to running their business.
"It was a great experience! I've got a lot going on all at once – running several businesses at the same time – and so an offering like Moula's is exactly what I needed."
At Moula we understand the need for a quick turnover in small business. We were able to approve and fund Matthew's loan online in less than 24 hours, giving him plenty of time to get back to mixing cocktails!