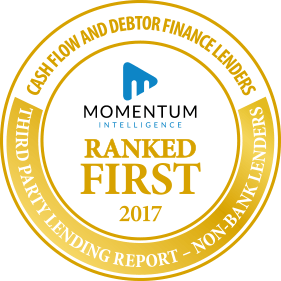 The survey was conducted by Momentum Intelligence, in partnership with The Adviser, and ranked non-bank lenders across six different categories.
Over 500 brokers participated in the independent survey where they were asked to rate and assess non-bank lenders across eight key metrics. (Brokers were only allowed to rate lenders that they had declared they'd written business within the past 12 months.)
Independent surveys such as these and the broker feedback that comes with them are immensely valuable to us. Although we're a relatively new business, we're thrilled to add awards like this to our growing list of accolades.
We've been working really hard to ensure we build our products from the ground-up with the best overall experience in mind. Accordingly, whether it's broker feedback or customer feedback, seeing such advocacy drives us to continue to provide and improve our existing service.
It creates an overwhelming buzz in the office when we receive a glowing review on Trustpilot or a broker commends us on another well-executed loan. Receiving these accolades is a reflection of the effort the entire team put into making the experience as quick and easy as possible for customers and brokers alike.
Remaining one of the top-rated rated companies on Trustpilot in the Non-Bank finance category is extremely gratifying. Customer validation and feedback is important to us and we are tremendously grateful for all the positive reviews we've received from both brokers and customers alike.