With the construction industry making up around 16% of Australia's 2 million plus small businesses, it's safe to say that tradies hold a pretty big slice of the market. Of those 2 million small businesses, around 1.3 million are non-employing – so think sole traders and independent contractors.
That's a lot of self-employed tradies, with the Australian trade and construction industry growing many of them are looking for finance to grow or expand their business!
Just as the number of small business in Australia is growing, so too is the number of small businesses within the Construction industry. There were 346,499 businesses operating in 2016, with that number growing consistently year on year: 1.2%, 1.9% and 3.5% in 2014, -15 and -16 respectively.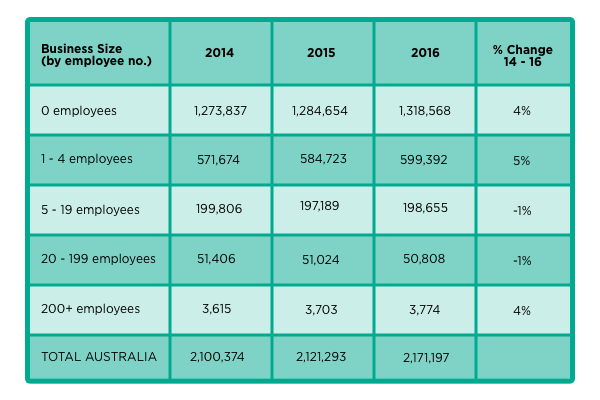 Around 12% (just over one in ten) of the business loans we approve at Moula are for tradies; whether they're builders, landscapers, electricians, plumbers, mechanics or anything in between.
While the number of tradies coming to us for business loans is fairly consistent, what they're using the business loans for varies tremendously!
Some of the most common business loan uses for tradies are:
Vehicle Finance: Whether upgrading an old work vehicle or financing a new Ute, truck, van or other specialist trade vehicle, getting a loan can help you get on the road and back to work quicker.
Purchasing Equipment: Tools don't come cheap, and most tradies will be able to feel the difference of premium tools! Investing in some high quality equipment makes the job that much better.
Stock & Inventory: A lot of contractors and tradies that run their own small business also carry stock and inventory for customers and for job use. Tradies know all too well the value of sourcing high quality stock.
Working Capital: Staying on top of cash flow is important for any business owner. Taking out a small business loan can help keep the day-to-day business operations running smoothly. Find out more in Working Capital: Why It's Essential for Business Growth.
Will I Qualify for a Tradie Loan?
You don't have to own a small business to take out a Moula business loan. If you're self-employed or an independent contractor you could just as easily be eligible. To qualify for a business loan as a tradie all you will need is:
An ABN or ACN
Been in business for at least 12 months
At least $5,000 in monthly revenue
A fair or better credit history
So if you're a tradie running your own business and your only employee is yourself, then you could definitely qualify! We lend to a lot of sole contractor tradies and because we assess applications online, it's even easier to approve. All you'll need to get started is some business data (BAS, online accounting data, invoices etc.).
For more info on how we can help finance your business, or if you have any questions about tradesmen's business loans, give us a call on 1300 88 58 93 or email info@moula.com.au.