Sydney business owner?
Get a business loan in under 24 hours.
At Moula, you can get funding in 24 hours
To get started, all you need is
Sydney small businesses bursting with potential
Greater Sydney is one of the fastest-growing metropolitan hubs in Australia and is made up of over 4.8 million people1, with an unprecedented growth rate of 18.2% in the last decade2.
More than 80% of all businesses in the City of Sydney are small businesses, employing over 100,000 people3. Since 2007, Sydney has seen a boom in industry, from personal services to tech, tourism, finance, retail, and food, with the number of businesses employing workers growing 10.5% every five years4.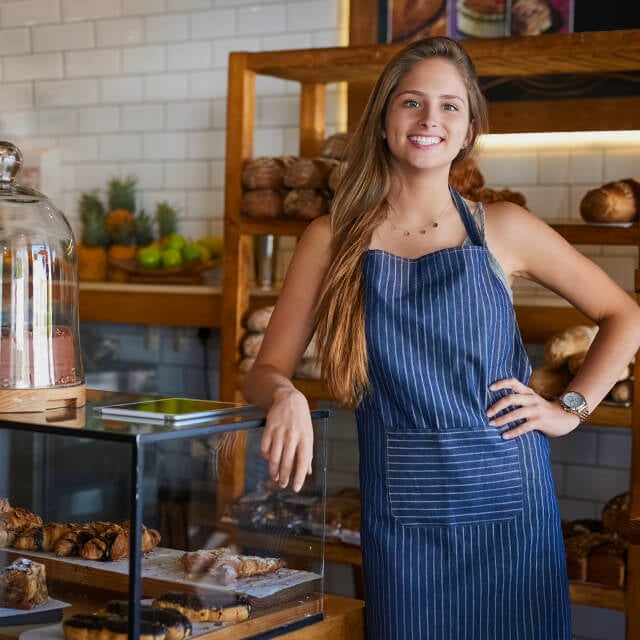 Sydney Business Loans
Is your business ready to grow?
Encompassing seaside, suburbs, parklands and urban living, Sydney offers incredible diversity when it comes to nationality and culture. Bursting with professional and business potential, Sydney is the destination of choice for new and emerging businesses of all sizes that are ready to thrive.
Is your business ready to accommodate the rapid growth in population, housing and development, employment and enterprise?
With new postcodes popping up by the day, your business and brand cannot afford to go another day without the necessary capital funding that'll take it to the next level.
Is your business
ready to grow?
If you're a one-man-band or run a home-based, family-based or sophisticated enterprise, you probably have more vision than resource. Your success largely depends on accessibility to cash, collateral and capital – something the big banks haven't offered easily to the majority of small businesses.
More and more small businesses in Sydney are struggling to get funding. Rather than be held down by red tape and unreasonable financial restrictions, you need to be at the forefront of your industry, investing money into new ideas and innovations and releasing them into the market.
The experts in
Sydney business loans
Don't let the big guys in town keep you from reaching for the stars. Instead, come to Moula – the Sydney business loan experts. When you come to us, you get exactly what you need. Fast finance without the fanfare, fuss and hidden fees.
Moula
has a
5 star rating
and an average of
9.8
out of
10
based on
1318
reviews from real business owners. Don't just take our word for it, though,
read reviews from our customers
.
The best Sydney business loan in under 24 hours.
Moula has helped thousands of small businesses in Sydney achieve success by providing quick and easy lending. If you're a small business owner in Sydney looking for a trusted lender with no hassle, no fees and no worries, Moula has got you covered.
It takes 10 minutes to apply online and we'll give you an answer within 24 hours. Following approval, you'll have the funds in your account by the following morning.
What do you need to apply?
Start a new application
Your call-back request has been submitted.
Our customer service team will be in touch as soon as possible to discuss your application
When we call, we'll be able to help you with:
any questions you have about Moula
what you'll need to complete your application
next steps to continue
We look forward to discussing your funding needs with you.
Something went wrong.
Please contact our customer support team on the phone or live chat.