We had a chat with Co-Founder, Tom Davies, about how he started their business, grew it to receive international recognition and what life is like as an Australian small business owner.
Like all great business ventures, Chappelli Cycles started in a pub. During the GFC, fellow Co-Founder, Pablo Chappell, was working as an industrial designer and Tom was looking for something new.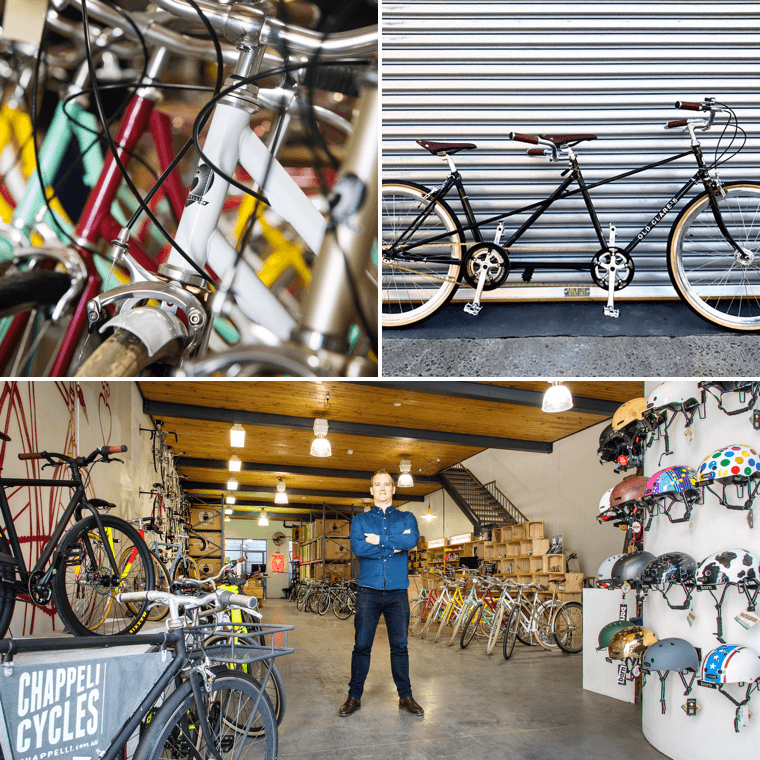 "Pablo was getting tired of his job and longing to start his own bicycle company" Tom explains, "I was looking for a cool business to get involved in and loved Pablo's vision and passion. We met at a pub one night after work to discuss it and started planning it from there."
At their core, Chappelli is about designing beautiful but practical urban bicycles. Tom and Pablo found a gap in the Australian bicycle market and developed their own niche. "Too many of the bicycles we saw were either too cheap, not very attractive or just too over-spec'd for urban cyclists," Tom says, "We wanted to design bicycles that were a joy to ride, turned heads and yet remained affordable."
Since launching in 2009 with fixed, single gear 'fixies', Chappelli Cycles has expanded their range to include over 13 different models. They even beat out some of the biggest bike brands in the world to win an international design award for one of their models.
Chappelli Cycles have also just renewed their partnership with UK retailer, Wiggle, for the third year. Wiggle is the largest online seller of bicycles in the world and has a very rigorous testing and quality assurance process in order to qualify to be stocked on their site. Chappelli became the first non-UK brand to be stocked by Wiggle, opening up the UK market and giving Chappelli's an additional mark of quality.
As a small business owner, staying competitive against not only bigger businesses but also other small businesses is important. Tom has found this particularly difficult at times in an industry as cutthroat as the bicycle industry.
"We've had out designs stolen several times" Tom explains, "However, we have decided to just focus on our own thing. We're constantly looking to improve our designs, upgrade existing models and launching new models like the CX bike we've just released."
Tom and Pablo have experienced a lot of the same challenges most small business face when they're first starting out. Most businesses are generally time poor when they first start so time management, both at work and at home, became a priority for Tom and Pablo.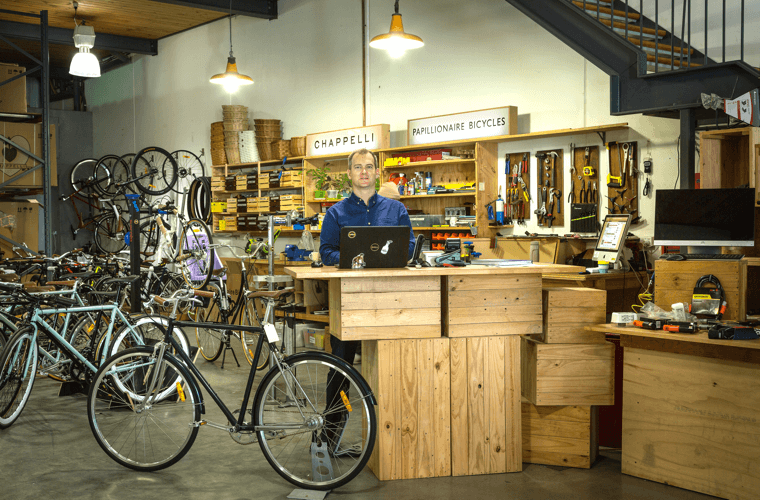 "It's true that when you are first starting off, and even now as an established business, we are very time poor. As business partners we divided our responsibilities very clearly and trust each-other to do our respective parts. We also hire great managers and then delegate as much of the day-to-day operations to them as we can. But it's not easy to find good managers – we've been lucky but have had some missteps over the journey!"
"Finding a work/life balance can be tricky as well" Tom continues, "I've got two small children so most of my spare time is spent with them but I've got a very supportive wife and family which is a huge help. Life without them it would be very difficult."
Like many small businesses, Chappelli Cycles is now looking to the future and wants to continue to grow and expand. In the long term they have their eyes set expanding to the United States. However, Tom recognizes that breaking into the US market is a huge venture and if not done properly could set a business back several years. So (quite sensibly) Tom is doing his research.
"In the short and medium term we want to continue to create great looking, innovative and high quality bikes. If we can do that the rest will follow." Tom says, "We would like to expand into the US but it's a big market and requires a lot of capital to do well. We've spoken to a lot of people that have tried and failed so we are working out how best to do it."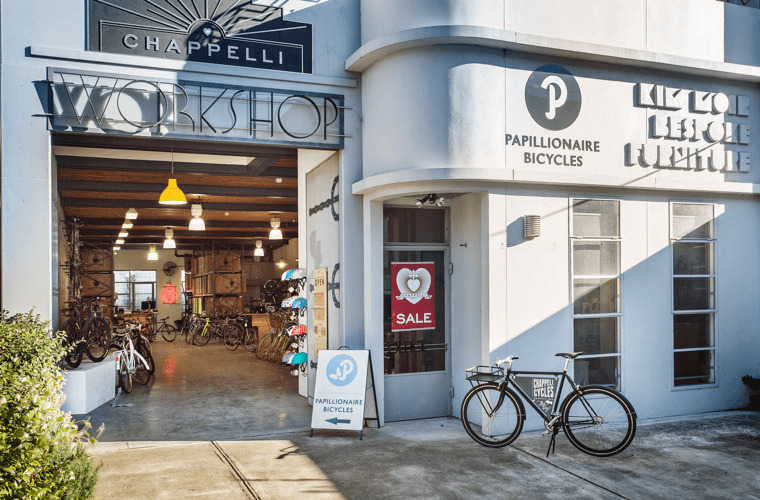 Before starting Chappelli, Tom worked in venture capital and has seen a lot of entrepreneurs and small business startups over the years. He considers himself very lucky to be a small business owner in Australia and thinks SMEs receive generous support from the government, making it easy to start a business.
"Outside of Australia, I've only seen small businesses in France and all I can say is that I'm very glad I work over here and not there!" Tom explains, "I would like to see more access to capital for small businesses, which is difficult to access from banks. When we were trying to expand, banks asked us for our plans and cash flow projections but in the end all they cared about how much equity (if any) we had in our houses. It didn't inspire me with much confidence about Australian banks and all their talk about 'supporting' small business."
Finally, we asked Tom what advice he would give any aspiring business owners who are just starting out:
"The first step is the hardest. I have seen a lot of entrepreneurs over the years and they have a great self-belief, but the number 1 characteristic is resilience – you have to overcome adversity and keep on going. If you have that then you will succeed, maybe not the first time but eventually."